Getting By, Getting Ahead: Lakes Region Home Builder Adapts To Anemic High-End Market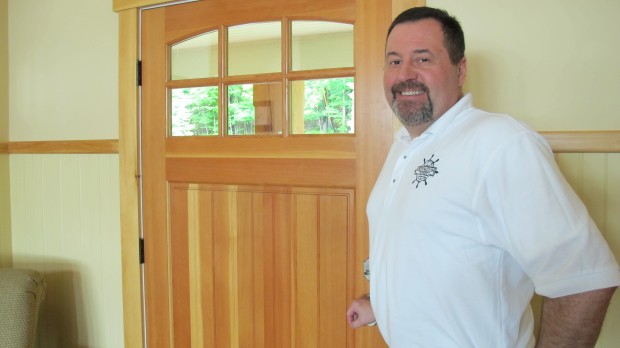 Amanda Loder / StateImpact New Hampshire permalink
"I started building in the speculative market in 1987. My grandparents owned some property up here and decided that they wanted to sell it," says home builder Joe Skiffington. "And I was doing renovations and construction in the Boston area. I came up to the lake and I said, you know, I wonder what selling vacation homes would be like? So I built a couple of them on spec. These were $79,900, so a far cry from what we're doing today. But the process was fun."
Amanda Loder / StateImpact New Hampshire permalink
"It's definitely gotten expensive. When we started lakefront construction--the first lakefront home I built was in 1991 or '92--the lot was about $100,000, and construction cost was about $175,000, and we sold it for, I think, $309,000," Skiffington says. "That was 20 years ago. Today, an entry-level product is going to be somewhere in the range of $1.8 million to $2 million to buy a new home, or have a home built on Lake Winnipesaukee."
Amanda Loder / StateImpact New Hampshire permalink
"I think it was a bubble in 2006 and 2007. I mean, it was just so busy, we were building seven of these $3 million to $4 million houses a year, and they were selling faster than we could build them," Skiffington says. "People ask me, 'When do you think it will be like it was in 2006 and 2007 again?' And I say, 'I really hope it doesn't.'"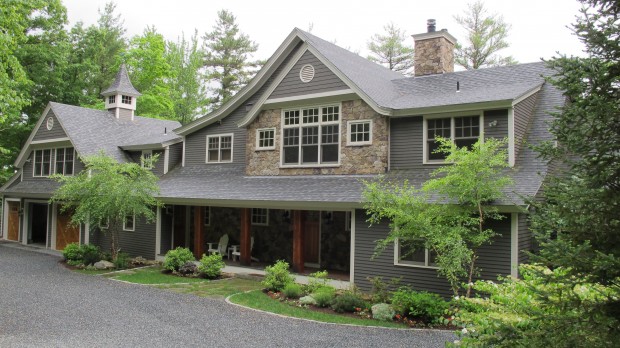 Amanda Loder / StateImpact New Hampshire permalink
"A lot of people got into the business because they felt they just couldn't lose," Skiffington says. "When non-builders start building spec houses, it becomes a problem. There were too many realtors, too many builders, and then what happens is the bubble bursts and nobody makes money and everybody gets hurt. I'd like to see us maintain some sort of normalcy in a trend where price escalation is at a minimum."