Shippensburg University students' climate change discussion includes health, agriculture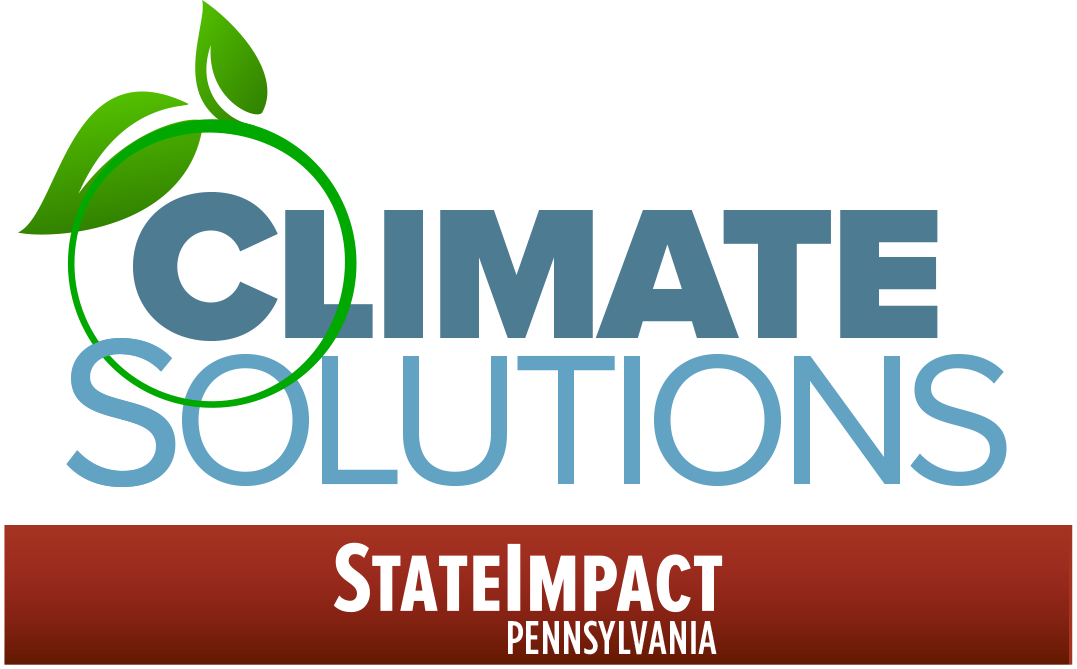 In a candid and comprehensive conversation, a group of students from Shippensburg University recently got together to speak about the pressing problem of climate exchange.  
Climate Solutions, a collaboration among news organizations, educational institutions, and a theatre company, worked with partners at Shippensburg to hold the dialogue on the college campus. Seven students from various academic backgrounds talked for about an hour, led by moderators Amaury Abreu, founder of Q'Hubo News, and Carrie Sipes, chair of the Communications, Journalism and Media department at Shippensburg. Both Q'Hubo and Shippensburg are Climate Solutions partners. 
The students talked about an extensive range of subjects associated with climate change, including agriculture, chemistry, public engagement, and accessibility of data. The conversation was designed to hear lived experiences as a way of uncovering potential solutions to climate challenges. It was recorded with the students' permission. You can hear the entire conversation, or read a transcript, at the website Fora, operated by Cortico, which describes its mission as "to bring underheard voices to the center of a stronger public dialogue."
The student discussion was one of two held Sept. 21 at Shippensburg. You can see the other conversation, with members of the Latino community, at the Fora site.
Students who participated were:  
Gwanda Nichols, from Pottstown

 

Caroline Cooper, from Limerick

 

Alicia Endress, senior, from Tyrone

 

Elise Hutzell, master's student in biology

 

Alaijiah Wilson, biology major from Harrisburg

 

Vera Urquiza, from Maryland

 

Hannah Cornell, from Shippensburg

 
Health and climate change 
Several participants talked about health problems, such as asthma, that they said were made worse by poor air quality.
"…we're acknowledging the fact that climate change not only has an environmental impact but also a biological impact," Elise said. "So in terms of that, carbon emissions that we use to drive to work every day in your car or whether you choose to use a bicycle. We're not only thinking about greenhouse gases but we're thinking about, okay, this water bottle has some type of forever chemical in it. The energy that is expended to make that water bottle inversely puts out byproducts in our atmosphere, that also attribute to those peat fires that we breathe in every day. So it's a pretty severe impact for those who have autoimmune disorders or any type of health-related issue."
Sustainable agriculture as a potential solution  
Gwanda expressed her deep interest in sustainable agriculture and its role in mitigating climate change. She emphasized the ecological significance of what are frequently brushed off as "weeds" in lawns and gardens, challenging conventional notions of garden maintenance, in which chemicals are usually used to cast off those pioneer species.
"The things that pop up in our lawn that we call weeds, 99% of the time are pioneer species," she said. "Because the lawn as we have it, is … to these plants, (like) ecological decimation. This is the same as a natural disaster. So of course, the hardiest things are going to pop up first, and we just keep ripping them, tearing them out."
Vera referred to the latest discoveries about medicinal advantages of dandelion roots, highlighting how the hunt for manicured lawns might be overlooking valuable natural resources.
She noted a benefit of changing the way we think about lawn care and how it could be good for the environment.
"I think it's interesting because when people talk about, per se, weeds, they're like oh, they're ugly. They shouldn't be here," Vera said. "And then I remember recently learning how dandelion root, you can actually use them for medicinal health benefits. It's the fact that we're being told, no, we have to get rid of these weeds. They're not good for us. They're not pretty. So yeah, I just think it's interesting. We're trying to get rid of things that are actually good for our environment."
Climate change and Pennsylvania
There's overwhelming scientific evidence that human activity is warming Earth at an unprecedented rate. It's already responsible for extreme weather, rising sea levels, and more severe droughts worldwide. Pennsylvania is on track for more intense heat waves and stronger storms in coming years, the Department of Environmental Protection says.
Scientists stress that rapid action is crucial to avoid the worst effects. Pa.'s most recent Climate Action Plan calls for an 80% reduction of greenhouse gas emissions by 2050, compared to 2005 levels.
Doing that will require hard choices by the nation's fourth-largest carbon emitter: Pennsylvania must figure out how to cut emissions while planning for the future of people and communities that rely on the fossil fuel industry.
—Madison Goldberg, StateImpact Pennsylvania
Reflections of how climate has changed 
Participants were asked whether problems related to climate change were showing up in their lives. Vera focused on how the snow season has changed for her.
"I remember being a kid and we would get inches of snow. It would be past my body height, and I've always been small," she said. "But now there's hardly barely any snow. It barely covers the ground out. I just remember having those Decembers where there was always snow and now there's no snow."
Alicia talked about increased droughts.
"I grew up in a town (in) rural Pennsylvania similar to this, where there was a lot of agriculture," she said. "One thing that I've noticed in recent years is, the amount of droughts have become a lot more frequent and intensified. So it's had a lot of effect on our local economy, on farm food production."
 Insights into organic farming 
Hannah drew interest to the environmental effect of the use of chemicals on lawns and gardens, and talked about Shippensburg's campus farm, which is organic – so it does not use pesticides or herbicides, she said.
"…what's coming from the farm is produce that is not tainted by that chemical usage," she said. "We do sometimes get it because there's Burd Run that runs right through there, and any kind of agricultural runoff during snow melts and storms does get into that streamway. And when the stream floods, it does pull under the soil of the farm. It's on a floodplain. But for the most part, it is an organic farm."
She underscored the significance of sustainable agricultural practices as a way of fighting climate change. She said the farm's dedication to organic techniques serves as an inspiring version for college kids and the local people, demonstrating the feasibility of environmentally sustainable options.
Hannah's mention of Shippensburg's organic farm prompted Caroline to say she wants to visit it.
"But in addition to that, I want to become more conscious of my actions as a whole, not just in my eating or my recycling and trash and all of that stuff. But just watching where I'm going, watching what I'm doing and seeing the effect that it has on others and everything around me."
Alaijiah identified one aspect of personal behavior, calling out those who feel the need to consume without thinking about the consequences of their habit.
"You can learn about climate change all you want but if you can't control yourself with whatever you want to buy, you're just going to keep adding to the waste, which (adds to the) domino effect of what's going to happen," she said. "So I think we have to really come up with a way to show people their impact on especially consumerism and all that, but in a way that it's going to resonate with them, that's going to make them want to change their habits."
Depoliticizing climate change conversations and calling out consumerism  
One of the key themes that emerged during the discussion was the challenge of discussing climate change without allowing a discussion to become politically polarized. Gwanda expressed her desire to shift the narrative toward tangible, local impacts.
"I think we really need to do our best to get people away from the idea that climate change is a political issue. It doesn't matter who you voted for, you're still going to catch fire," she said. "So, I think that maybe presenting it from a more, not even neutral but just utterly removed from that standpoint. And instead focusing on local issues so that these people can have a better understanding and awareness of how this is going to hurt them too, not just some vague fancy number they read online once."
Hannah said conversations such as this one can help.
"I think even just getting people involved in a civil, kind, encouraging discussion about these issues and opening their eyes up to things that maybe they haven't known (is good)," she said. "Because the media really can control how that information is received by people and how it's not received. I think (it's) really important in fostering this kind of community engagement with these issues, not just on a national and global scale but also on a community scale."
Public needs accessible information 
Both Vera and Alicia drew attention to the challenge of providing access to scientific data and stressed the significance of making climate information more readily available to the public. Vera said complex scientific jargon can be intimidating.
"I think if we make this information accessible to everyone so that everyone can understand it, everyone understands the impact, I think it would be a lot better," Vera said.
Alicia talked about one way to help make scientific information on climate more accessible.
"…once you do get access to the journals, a lot of them are so jargon-heavy that the average reader is not going to understand what they're trying to convey," she said. "So I think we need to have more educated journalists specifically for the realm of climate change, biology, chemistry, just climate change research in general, to spread that word in layman's terms but in a way that's accurate."
Concerns about rising temperatures 
Alaijiah expressed concern about global temperatures exceeding the limits set by the Paris Climate Agreement. She highlighted the gravity of this issue by sharing the story of an island nation facing imminent submersion due to rising sea levels.
Scientist have warned that we must keep global warming under 1.5 Celsius if we want to avoid the worst effects of climate change. Rising temperatures are a dominant part of the conversation around concerns of the future of the planet and those more vulnerable to the effects of the climate change crisis.
"I am concerned because as we approach the 2-degree Celsius mark, what comes next?" Alaijiah said. "We're going to set a new limit, 2.5 degrees, then 3?"
Acknowledging the privilege of being unaffected 
Participants acknowledged the privilege associated with living in regions less directly impacted by climate change, particularly in landlocked areas like Pennsylvania. They urged others not to forget the inequality and environmental risks faced by marginalized groups worldwide.
"It's easy to ignore sea level rise and issues that are really available and easy to see, that are caused by climate change," Hannah said. "But we have a luxury, being in a landlocked state for the most part, to ignore that issue. I think that's a privilege that we have, that we need to regard and open our eyes and learn to be aware of in other places. So that it doesn't continue to affect everyone else's lives, but eventually ours as well."
Climate Solutions partners are StateImpact Pennsylvania, WITF Education, Q'Hubo News, La Voz Latina, Franklin & Marshall College, Shippensburg University, Sankofa African-American Theatre Company, and the York Daily Record.
Editor's Picks