October 9, 2015 | 2:37 pm
EPA's Clean Water Rule On Hold As Federal Court Sides With Oklahoma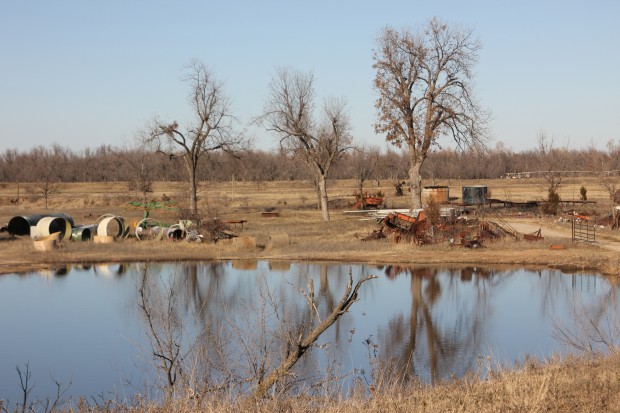 fivehanks / Flickr
The U.S. Environmental Protection Agency attempt to update the Clean Water Rule — also known as the waters of the U.S. rule — hit a snag today, with the 6th Circuit Court of Appeals ruling to temporarily block its implementation.
As StateImpact reported in May, when the EPA finalized the rule, it's meant to clarify "which bodies of water qualify for federal protection — which ones are streams, which ones are tributaries, whether pollution dumped into one stream will trickle into another — that sort of thing."
But what the EPA says is nothing more than a tweak to current rules that farmers won't even notice, opponents say is a vast federal government overreach that will extend to every pond and ditch in the country.
Oklahoma Attorney General Scott Pruitt joined 17 other states in suing over the issue, and on Friday, praised the court's decision.
"The WOTUS rule is a devastating blow to private property rights and is an unlawful power grab by the EPA over virtually all bodies of water in the United States," Pruitt says is a press release.
But while environmental groups are disappointed in the ruling, they remain confident that, in the end, the Clean Water Rule will go forward.
"Every major rule delivered by the EPA is guaranteed to face legal challenges, so today's preliminary decision is disappointing but not a surprise," Jon Devine, with the Natural Resources Defense Council, says in a press release.
From The Wall Street Journal's Brent Kendall and Amy Harder:
In coordination with the U.S. Army Corps of Engineers, the EPA in May issued the rule, which is estimated to put about 3% more waterways throughout the U.S. under new federal jurisdiction. That would require a federal permit to pollute those waters and could restrict access altogether. Major waterways, like most rivers and lakes, are already under protection of the Clean Water Act and aren't affected by the rule.

…

The EPA has said the rule is necessary to clarify which waters should fall under the protection of the federal Clean Water Act of 1972 after two Supreme Court rulings, in 2001 and 2006, called into question whether and to what extent 60% of U.S. waterways, especially streams and wetlands, should fall under federal jurisdiction.