Support StateImpact Oklahoma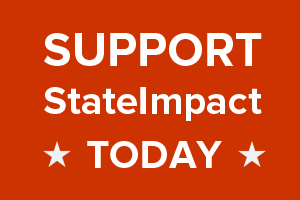 StateImpact Oklahoma is a collaboration of KGOU, KOSU, KWGS and KCCU. The award-winning public journalism project covers the intersection of government, industry, natural resources and the Oklahoma economy.
KGOU manages StateImpact's development account, so contributions are routed through the station's online pledge system through the University of Oklahoma Foundation. But contributions directed to StateImpact go to an account expressly for the project, which is controlled by all station partners.
Want to support StateImpact Oklahoma? You can donate online!
Click here to contribute by credit or debit card, check, Electronic Fund Transfer (EFT) or PayPal.
Don't want to contribute online? Call 405-325-1601 and speak with Development Director Jolly Brown, and tell her you want to support StateImpact.