State regulators take a closer listen to gas compressor stations
August 25, 2014 | 3:17 PM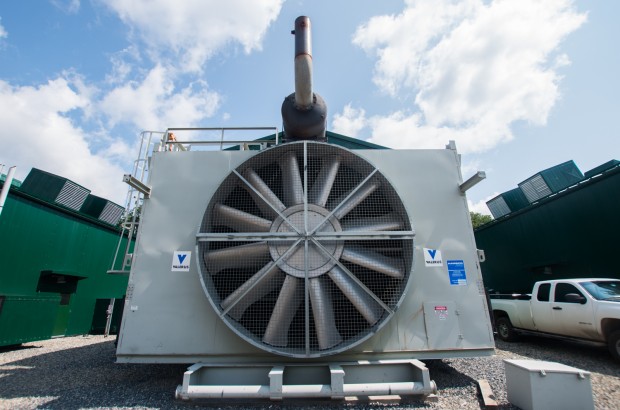 One of eight compressor units at Seneca Resources' Hagerman station in the Loyalsock Forest. State regulators are trying to get a better handle on how the constant noise from the facilities affects people and wildlife.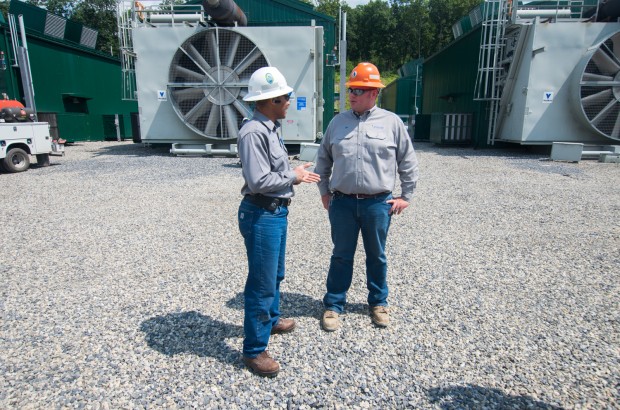 Seneca spokesman Rob Boulware (left) talks with midstream manager Ian Vranich. There are currently 11 Marcellus-related compressor stations in public forest land. The state predicts between 100 to 200 could eventually be built. Statewide, there were 374 compressor stations operating last year.
Equipment next to the compressor units cleans and dehydrates the gas to prepare it for transport in pipelines.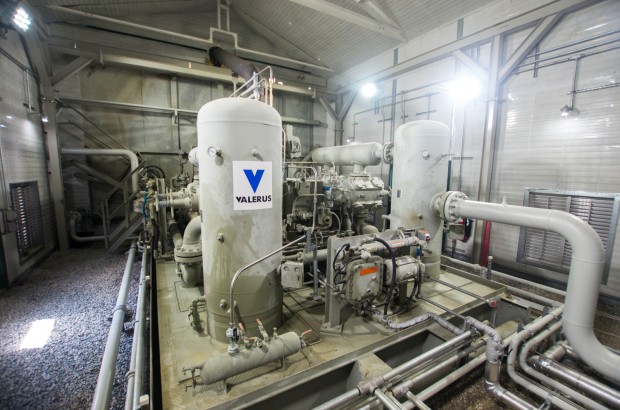 Pennsylvania will step up its monitoring of particulates in air near natural gas compressor stations like this one operated by Seneca Resouces