About
StateImpact bloginfo('name'); ?>
StateImpact Idaho was a reporting project of Boise State Public Radio and NPR focused on explaining how economic issues affect you. For continued coverage of Idaho's economy, tune into KBSX 91.5 or visit Boise State Public Radio's website.
Partners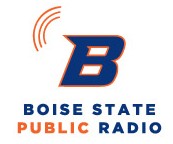 Boise, Idaho
Reporters
The Network
Issues That Matter. Close To Home.
StateImpact is a project of NPR member stations dedicated to examining how state policy and issues affect people and communities. With reporting teams in six states, the project seeks to inform and engage communities through explanatory, data-driven, accountability journalism. Our reporters work to put the news in context, providing insight, background and analysis around focused policy topics.