Background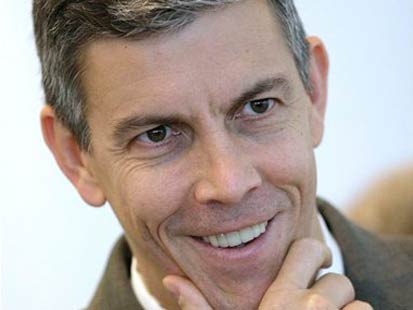 President Barack Obama nominated Arne Duncan to be U.S. secretary of education, and he was confirmed by the U.S. Senate on Jan. 20, 2009.
Before serving as our nation's education secretary, Duncan was superintendent of Chicago Public Schools from June 2001 through December 2008.
Duncan has been an advocate of teacher merit pay. Duncan says, "committed young people are attracted to teaching, but surveys show they are reluctant to enter the field for the long-haul. They see it as low-paying and low-prestige." He says raising teacher salaries will help fill the void.