September 19, 2012 | 2:32 PM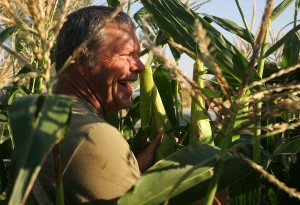 The corn will be donated to the soup kitchen at St. Edward's Catholic Church in Twin Falls, the Shoshone Food Bank and The Salvation Army, in addition to elderly church members and families. The gleaned vegetables will also supplement meals made at the church every Wednesday night for the price of $1; the meals use fresh produce from a garden co-sponsored by the U.S. Department of Agriculture and the Kimberly Church of the Nazarene through a program called the "People's Garden Initiative." Phillips is the coordinator for the Kimberly garden and four other People's Gardens statewide.

According to Feeding America, more than 2 million rural households experience food insecurity, which means they don't have dependable access to enough food to sustain a healthy life. And almost 42 million Americans are food insecure.

"Gleaning … is a blessing," Phillips said.
Read more at: magicvalley.com